Hello everyone!
Who's happy for the weekend? Two big thumbs pointing back at this girl! I hope you all have had a great week. I thought I would finish out the week with a Photo Finish Friday post, so let's get started!
Did you guys know it's Mental Health Awareness Week? Of course, being a Counselor, I have to recognize! Remember how important your mental health is and it never hurts to get a mental health checkup just like you do your annual physical appointments. Did you know insurances are now legally required to offer mental health service reimbursement just as they do for physical appointments? No excuses! End the stigma and go get a "mental checkup" for yourself this week!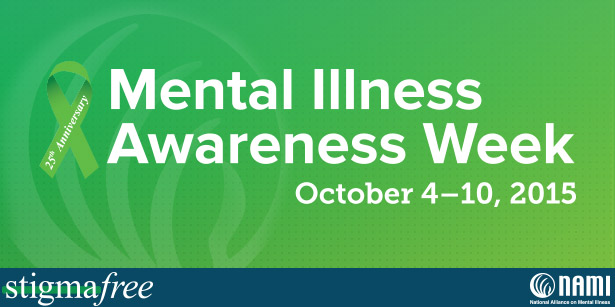 Along the lines of mental health, I was also SO excited to have been asked to be a Featured Counselor on Counselchat.com ! Counselchat is an anonymous platform where users and visitors can post their mental health questions. Qualified counselors will answer the questions and provide feedback. I'll be answering questions there as a Featured Counselor for a couple of weeks, so feel free to ask if there's a food-related issue or concern you have!
The Hubby turned 32 over the past week and we were fortunate and blessed to celebrate with family and friends. I didn't take any photos of the party because I really just wanted to enjoy the afternoon. But I did snap this photo of the birthday card that I got him. How cute is this?! I actually picked this up for him back around July because when I saw it I thought it was just too perfect!
And because we're talking about "manly" birthday cards, I guess it serves right that we should talk about the "manly" basement in our house. When we moved into this house, one of the requirements was for the Husband to have his own "man-cave" and we have slowly been working towards designing one. Over the last week, a new floor has been going down in the basement. I think it looks great!
Fall is officially here! I have definitely been enjoying the cooler temperatures and crisp autumn mornings. This time of year is my favorite, especially with a nice hot mug of hot tea or coffee!
Speaking of Fall, I realized I got myself into a little bit of a pickle. On Monday, I received a text from a friend expressing her excitement for our bike ride this weekend. (What?!) I had forgotten I had agreed to participate in a local biking event called the Thriller Ride several months ago with her. Her text reminded me that it is THIS weekend. The text also reminded me that I have not been on my bicycle since LAST year's Thriller Ride. Whoops! So, I quickly registered and it looks like now I'm spending my Saturday riding 25 miles on a bike! I am a bit intimidated, but excited nonetheless!
Lastly, I thought I would share some photos of the babies.
Been awhile since they've made an appearance on the blog here. I snapped this photo after this sneaky guy was caught batting around my table decorations. He ran up the stairs and then looked back at me as if to say, "What? I didn't do anything."
And then this face!There are no words. Love sweet Chester so much!
That's if my friends! I hope you have a great weekend!
What are you doing to welcome Fall?
Previous Photo Finish Friday Posts: